Welcome to the music of Marco Lienhard
We hope you will enjoy the music and the programs that we present.  Our online lessons are still available through different platforms. We thank everyone for supporting our summer concert series in NY and Europe.
We wish everyone a Healthy and Happy New Year 2022.
Please check our calendar for more concerts that will be coming up.
Newsflash!
Marco Lienhard became an A'Lelia Bundles Community Scholars at Columbia University
for three years and will help in his research on Japanese music and work on his book.
---
New Interview on Katsuya Yokoyama and Shakuhachi with Marco Lienhard on Youtube
 
*****
 During the Pandemic, we are offering programs and lessons online and on Udemy - We have four Shakuhachi courses
you can learn Honkyoku - check out the Shinobue/ Fue courses as well.
 We have our new CD that's is available now- here.
                        During this very difficult time in our lives, I want to share some ethereal music to help lift everyone's spirits.  
I chose these songs as a form of prayer to bring you some inner peace and hope.  
 We have lessons online available (Skype, Zoom, Facetime, etc.) and music is available for purchase as downloads.
Get our music or listen to our music on Spotify - It will help us financially!
Thank you for your ongoing support
Welcome to the World and Music of Marco Lienhard. Discover or rediscover the Shakuhachi Honkyoku music with Marco Lienhard. Check out the music on Spotify or iTunes or catch a live concert. Here you will find more about music, concerts and the instrument. Lienhard is also a master of the Taiko (Taikoza. com) and the Shinobue and the music director of two wonderful groups: Taikoza and East Winds Ensemble. Go to Taikoza. com for information on the taiko and concerts.
Marco has published a book, which is a very helpful and great tool, on the Shinobue (available here and on Amazon.com) as well as CD that you will be able to get on cdbaby.com, Spotify, or iTunes. If you are interested in learning how to play the Shakuhachi- contact us at shaku8 at mac dot com. We offer workshops, lectures, concerts, and Skype lessons.
Rêverie: Popular Classical pieces  played on the Shakuhachi and the piano ( Charles W. Tang)
available here, Cdbaby.com and iTunes
Broadway Star Brian Stokes Mitchell -Track with shakuhachi:Lazy Afternoon
A Master of the Dōkyoku style who mastered the style with Katsuya Yokoyama has a musicality that will touch your soul. His critically acclaimed CDs cover a wide variety of genres and are available on this site, cdbaby.com, and iTunes
Private lessons, as well as masterclasses and workshops, are available in New York and in the different cities where Marco Lienhard performs. Please contact us to know more about regular lessons, Skype lessons, masterclasses, concerts, and recordings.
NYC Beginners, intermediate and advanced  Taiko, Shakuhachi, Fue Workshops contact us for new workshops
Shinobue and SHAKUHACHI workshop- flutes are provided if you don't own one:
Tours 2022
Free Taikoza Summer concerts Summer 2022 in the  NYC parks check our calendar maybe
 For Workshops, lectures, concerts or to purchase some beginners wooden or PVC flutes or to get some of the finest Shakuhachi don't hesitate to contact us at shaku8@mac.com
This site is dedicated to Shakuhachi and if you are interested in the Taiko check our other website: 
Taikoza.com  where you will find more info about Marco Lienhard, Taiko, and Shinobue.
The calendar is updated on TAIKOZA.COM
We hold regular workshops and classes in Switzerland, Italy and other cities in Europe
Marco Lienhard has received three nominations two for albums and one for a song- "Tree Spirit" and "Travellers' Song" Albums nominated best albums and "Tozan Matsuri " from Tree Spirit Album as best Asian Song!!!!
JUST PLAIN FOLKS AWARDS Nominations
Jpfolks.com for complete listings
New CD with Taikoza- TREEE SPIRIT- Kodama clicks on the link.
Marco Lienhard and East Winds Ensemble best seller is available on cdbaby.com, iTunes and amazon.com
Music from Miyazaki's Movie such as Mononoke and Totoro
 Reverie- classical music with Shakuhachi and Piano
We have some Shakuhachi and Shinobue workshops every month online :
Shakuhachi workshop online: Sunday 
2 pm-3 PM for $15 per person, $10 Children
Taiko Workshop: Sunday 
2 PM-3 PM for $15 per person, $10 Children for Taiko introduction workshops.
Let your "Taiko-curious" friends know about it a chance to get the basics and that will you up to speed for the weekly classes.
Fue Workshop:  Sunday, 2 pm-3 PM
for $15 per person, $10 Children
Private online 1 on 1 available as well
***
Great music for the Holidays:
  Sarabande by Haendel performed on the Shakuhachi
                                   *********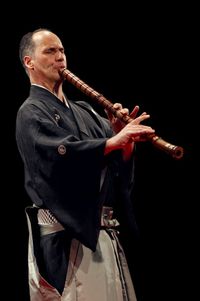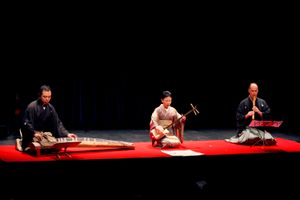 Regular classes upon request:
Taiko Center of New York: Saturday 11 AM-4 pm lessons on  584 8th Ave and 39th. studio 604/ Sunday Noon-02 PM, Manhattan contact us to get more info Workshops and lessons can be set up anywhere in the world. Contact us to schedule a lesson at shaku8@aol.com or shaku8@mac.com
Shakuhachi: Private lessons uptown or daytime possibility midtown
For school shows, you can contact us, or you can also contact New York schools, Symphony Space Cap program or Young Audiences,
Check the new Cds available online on cdbaby.com or on iTunes Marco Lienhard's other projects: Taikoza and East Winds Ensemble can also be found here.
Check the schedule page for the next concert don't miss Marco Lienhard in concert- performing on three continents every year. If you cannot make it to the concert you can also find the music on iTunes, Spotify or CDBaby.com
Enjoy your visit. We will be updating our website regularly with some news from the road. Here is a VIDEO clip of TAIKOZA: Taikoza demo video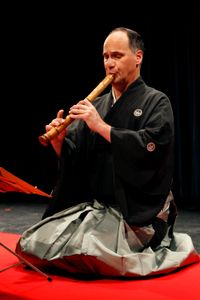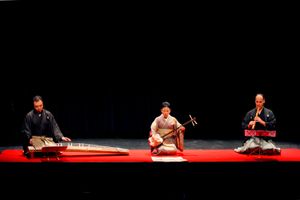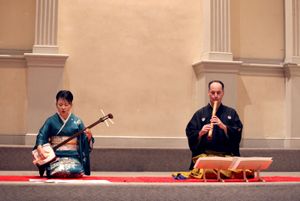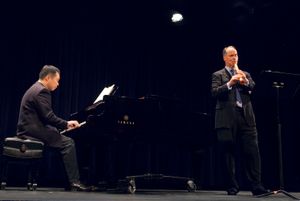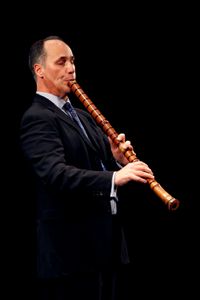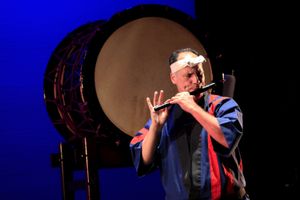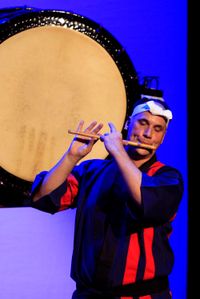 Pay for your classes here
For other events go to Taikoza.com calendar